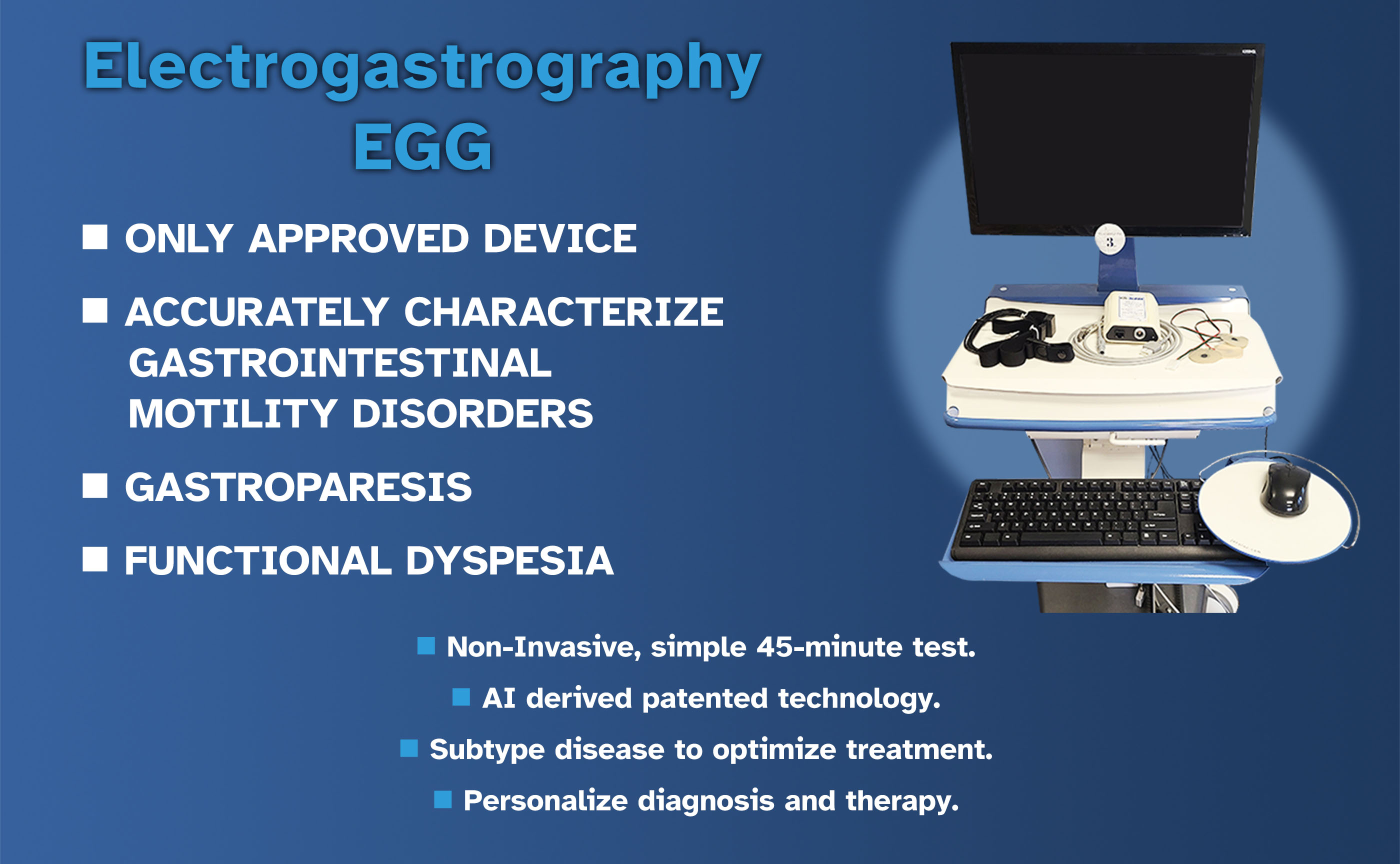 Next Generation Diagnostics for Gastrointestinal Disease
Building upon 30 years of advances in artificial intelligence, device development and medical simulation derived hardware and software integration, the 3CPM Company pioneered future advancements in Electrogastrography.
Miniaturization of hardware components coupled with evidence-based AI-driven software diagnostics and interpretation gave rise to the next generation technology which serves as the basis for current and developing platforms in Electrogastrography.
Leading the way forward is 3CPM's proprietary matured technology, completely automated signal acquisition and AI based automation of diagnostic and recommended therapeutic applications.
Electrogastrography EGG
ONLY APPROVED DEVICE
ACCURATELY CHARACTERIZE GASTROINTESTINAL MOTILITY DISORDERS
GASTROPARESIS
FUNCTIONAL DYSPESIA
Features
Non-Invasive, simple 45-minute test.
AI derived patented technology.
Subtype disease to optimize treatment.
Personalize diagnosis and therapy.
Attributes:
Non-invasive and very simple to perform 45 minute test
Patented breakthrough technology
Personalized diagnosis of gastrointestinal disorders
Subtyping myoelectrical activity to optimize treatment outcomes
Defining pathways to control or cure previously uncurable illnesses
Accurate, Timely and Objective diagnosis of:

dyspepsia
gastroparesis
reflux
motility disorder
pyloric dysfunction
nausea
vomiting
bloating
abdominal distension
abdominal pain